July is a great month for sewing, especially this year, lots of rainy days for sitting by the fire and keeping the fingers busy.  Yes, it has been three months since I was last here, a lot has been happening but have been abit slack on the photography!  I have made a new financial year's resolution, to keep you updated a little more often – ha ha you say!
A little update to get the month started, I have just finished printing up a new pattern, Brunswick, which I recently taught at the Gunning Patchwork Weekend.  This is a great little project with a little of everything, also put together in qayg format.  I will also be teaching this at the Galong Retreat in October, along with the Vera Gollasch quilt.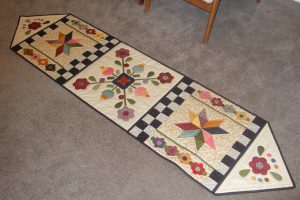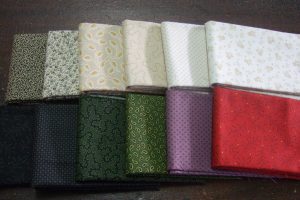 The fabric above is some of the Trinkets range which I used in Brunswick, which I am stocking on the bolt, if you would like to get some, please send me a message.  I can also put together a colour pack for Brunswick on request.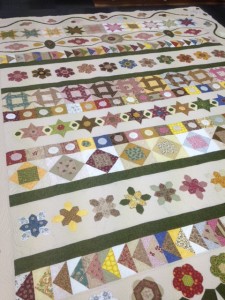 Another great version of Vera quilt, done by Lyn in the Wednesday class, decided to get it quilted and not do the qayg, well done.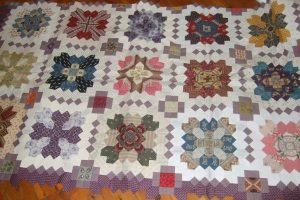 And finally, my Lucy Boston quilt getting put together, slowly piece by piece!!
If you want to keep a better eye on me, I am on facebook with more regular updates of class happenings and other stuff.
Until we meet again,
Janelle